Are you thinking about reflooring your house? If so, you're in for a big project! But don't worry, we're here to help. In this blog post, we'll walk you through everything you need to know about reflooring your house, from budgeting and costs to tips and tricks.
Budgeting for Your Reflooring Project
The first step in any home renovation project is to set a budget. When it comes to reflooring, there are a few things you need to take into account:
The size of your home
The type of flooring you want
The cost of labour
The square footage of your home is the biggest factor in determining the cost of your reflooring project. The larger your home, the more flooring you'll need, and the more it will cost.
The type of flooring you choose is also a major factor in the cost of your project. Hardwood floors are the most expensive option, but they're also the most durable. Laminate flooring is a less expensive option, but it's not as durable as hardwood. Vinyl flooring is a good compromise between price and durability.
The cost of labour will vary depending on the company you hire. Be sure to get quotes from several different companies before you make a decision.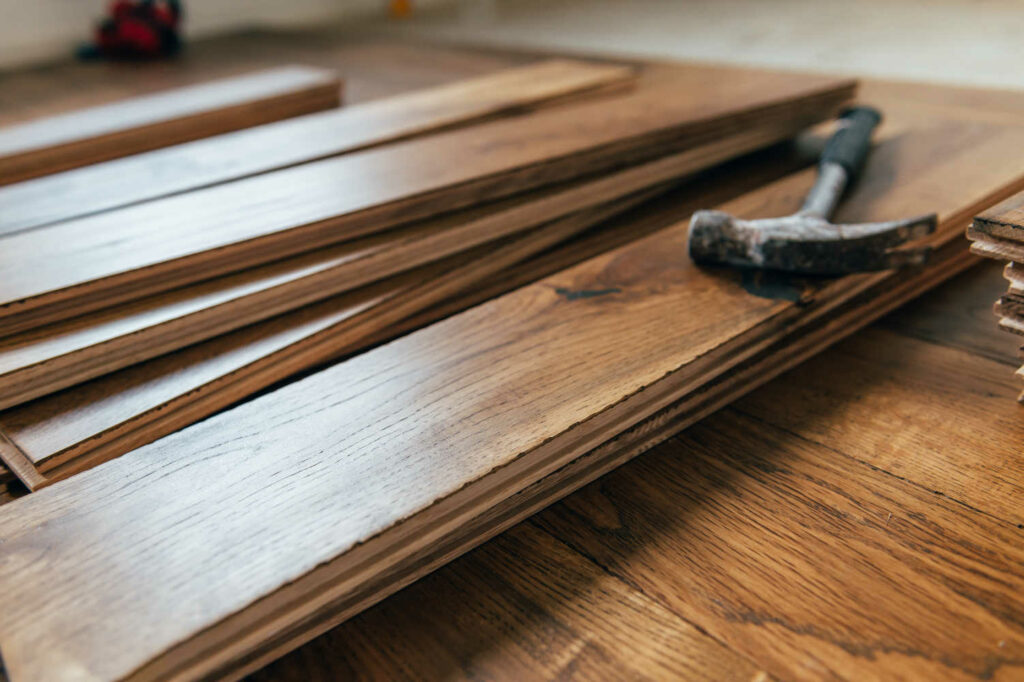 Costs of Reflooring in the UK
The average cost of reflooring a house in the UK is £2,000-£3,000. This includes the cost of materials, labour, and VAT. The cost of your project will vary depending on the factors mentioned above, it could be a lot less if you are only looking to add new flooring to 1 or 2 rooms, or just a kitchen area for example.
Tips and Tricks for Reflooring Your House
Here are a few tips and tricks to help you save money and get the best results when reflooring your house:
Shop around for the best prices on flooring materials
Consider doing the work yourself if you're handy
If you're hiring a contractor, be sure to get quotes from several different companies
Make sure the company you hire is licensed and insured
Ask for references from past customers
Read online reviews of the company before you hire them
Benefits of Using a Company to Complete Your Flooring Work
There are many benefits to using a company to complete your flooring work. Here are a few:
They have the experience and expertise to get the job done right
They have the right tools and equipment to do the job efficiently
They can offer you a warranty on their work
They can help you choose the right flooring for your home
They can save you time and money
If you're thinking about reflooring your house, we highly recommend using a company to complete the work. It's the best way to ensure that you get the best results and that your new floors will last for years to come. The team at Flawless Design & Build are highly experienced in flooring, speak to our team for a free consultation and quote for your flooring project.
Conclusion
Reflooring your entire house is a big project, but it's also a great way to improve the look and feel of your home and add value to it. By following the tips in this blog post, you can save money, get the best results, and enjoy your new floors for years to come.
Our team of expert floor fitters are available to support you in whatever your flooring specifications are. Contact the team for more information.